Social Security Number Verification
Why You Should Be Verifying your Employees' Social Security Numbers
Creating a fake identity is becoming easier every day. A quick online search will reveal several websites that offer this service at no cost, generating Social Security numbers (SSNs) that follow the Social Security Administration's numbering plan, a corresponding fake name, date of birth, valid United States address, and more.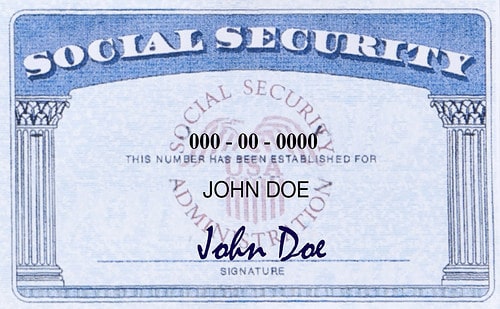 To combat this problematic trend, more and more employers and landlords are now including Social Security Number Verifications as a part of their standard
employment background checks
and
tenant screening reports
on applicants.
AAA Credit Screening Services provides Social Security Number Verifications as a way for employers and landlords to verify that their applicants' names and Social Security numbers match the United States Social Security Administration's records.
AAA Credit Screening's Social Security Number Verifications require only the applicant's Social Security number and signed authorization. In return, AAA Credit Screening will verify the provided Social Security number's validity, the state and date that it was issued in, the name and estimated age of the Social Security number holder at the time of SSN issuance, current status of the Social Security number (Active or Inactive), and the number of Bankruptcies, Liens, and Judgements associated with the Social Security number.
Below is an example of a Social Security Number Verification provided by AAA Credit Screening Services:
SSN: (123-45-6789):
is valid and issued in: TEXAS around 1988-1989 Deceased:
NO
Estimated Age:
At SSN Issuance:
5
Reported Status as of 10/2017:
Active
Bankruptcies:
0
Liens
0
Judgements
0
Names found:
JOHN SMITH
This succinct report provides the peace of mind that you need when hiring new employees or renting property to be sure that their Social Security number is not stolen or falsified.
Social Security Number Verifications for employers or landlords can be ordered a la carte or for employers as a part of one of the following employment screening packages:
Quick Screen Package
Senior Package
Executive Package
For more information on AAA Credit Screening Service's employment background screening options, visit our page for
employers
, or call toll free to speak to an AAA Credit Screening representative at 1-888-282-0447 today!